Are you ready to unlock the secret to the perfect hairstyle for your heart-shaped face?
Heart faces are characterised by their width at the cheek and brow areas, a narrow chin and jaw, and a charming widow's peak.
It's time to embrace your face shape's unique beauty — one that you share with stunning celebrities and stars like Scarlett Johansson, Reese Witherspoon, and Taylor Swift.
We all know that finding the right hairstyle can be a challenge, but don't stress just yet bestie! Whether you dream of face-framing layers, side-swept bangs, or wavy layers that add movement to your locks, I've got you covered.
From pixie cuts to long, flowing waves, I'll guide you through the best hairstyles for your heart-shaped face, leaving you feeling confident and fabulous.
This is your ultimate guide to rocking the perfect hairstyles, because, let's face it, you deserve nothing less! Get ready to transform your mane and embrace the beauty of your heart face like never before.
How do I know if I have a heart-shaped face?
If you're questioning whether you have a heart-shaped face, here's what you need to know.
A heart-shaped face is characterised by its distinctive features: width at the cheek and brow area, accompanied by a widow's peak. This creates a lovely heart-shaped appearance.
Another key characteristic of a heart-shaped face is a narrow jawline and pointy chin, adding elegance to the overall shape.
So, if you've got a charming widow's peak and a narrow jawline, chances are you possess the enchanting beauty of a heart-shaped face!
Identifying features
Broader in the cheekbone and brow area, small or narrow in the jaw and chin area
A widow's peak
Angular, high cheekbones
Celebrities with heart-shaped faces
Prepare to be inspired by some of the most gorgeous faces in the entertainment industry who proudly flaunt their heart shapes.
From the captivating Scarlett Johansson and the ever-charming Reese Witherspoon to the enchanting Taylor Swift, these are just a few examples of the many celebrities who rock the heart-shaped face with style and grace.
Let's explore the beauty and diversity of heart-shaped face hairstyles in the spotlight, proving that this unique face shape is truly a mark of elegance and allure.
Scarlett Johansson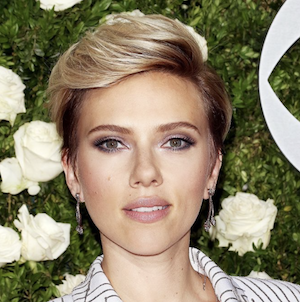 A renowned actress and global icon, Scarlett Johansson is a shining example of the captivating beauty of a heart-shaped face.
With her wider cheek and brow area, complemented by a narrow jawline, Scarlett's facial structure perfectly embodies the signature features of this face shape.
Her versatile hairstyles, ranging from sleek bobs to flowing waves, showcase how she effortlessly enhances her heart-shaped face, accentuating her prominent cheekbones and drawing attention to her beautiful features.
Reese Witherspoon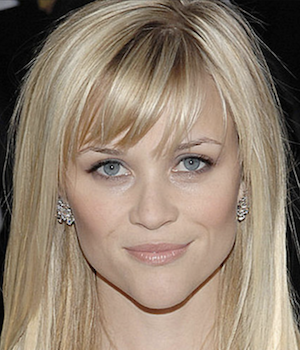 A beloved actress and producer, Reese Witherspoon exemplifies the timeless allure of a heart-shaped face.
Her heart-shaped face is characterised by her wide cheek and brow area, gracefully leading to a delicate, narrow jawline and pointed chin length.
Reese's hairstyle choices, ranging from soft waves to polished updos with a soft fringe, beautifully frame her face and draw attention to her high cheekbones, making her an inspiration for heart-shaped faces everywhere.
Taylor Swift
Taylor Swift is a talented singer-songwriter and global superstar, and her heart-shaped face only adds to her enchanting beauty.
With her wider cheek and brow area, gracefully transitioning into a narrow jawline, Taylor's face shape is both striking and alluring.
Known for her signature bangs, she's still experimented with an array of hairstyles, from a long bob to romantic curls. Her hairstyles perfectly complement her heart-shaped face, highlighting her prominent cheekbones and creating a harmonious balance.
Best styles & haircuts for faces that are heart shaped
If you have the privilege of possessing a heart-shaped face, this article is now your go-to resource for finding the perfect styles to flatter your unique features.
Whether you have thick hair or fine hair, long layers or a shoulder-length cut, I'll help you find your next new 'do.
From face-framing layers and soft waves to chic bobs and side-swept bangs, let's explore the hairstyles that will accentuate your charm, draw attention to your best features, and leave you feeling confident and gorgeous!
Long Bob
The long bob, also known as a "lob", is an excellent choice for heart-shaped faces due to its versatile and flattering nature.
This style is all about harmony, adding width and volume around the jawline to create the illusion of a more proportionate face shape.
The length of the long bob falls just above shoulder length, drawing attention away from the narrow chin and softening up your overall look.
Whether styled straight, wavy, or with loose curls, the long bob frames the face beautifully and accentuates the stunning features of heart-shaped faces.
Pixie Cut
A pixie cut is a bold and daring choice that can beautifully complement heart-shaped faces.
With its short length, this style showcases the distinctive features of the face. It draws attention to the eyes, cheekbones, and jawline, adding a touch of edginess to the overall look.
It also creates a sense of balance by minimising the prominence of the narrow chin, allowing the face to appear more proportionate.
If you're looking for a chic style that accentuates your heart shape, the pixie cut is a fabulous option.
Long Layers
Long, wavy layers elongate the face and add fullness around your jawline, making it an ideal choice for heart shapes.
It's also incredibly versatile! You can opt for side-swept layers, beachy waves, loose curls, and tousled hair with face-framing wisps.
Heart faces love long layers because they help create more movement, especially if you have thick hair.
If you want to rock an effortlessly cool style that shows off your beautiful heart-shaped features, don't pass up the long layers.
Blunt Bangs
If you have a wider forehead, or you simply want to make a statement, heart-shaped faces are primed to pull off blunt bangs.
While other, more narrow faces can make this style look too bold and helmet-like, it beautifully shows off the features of heart shapes.
Blunt bangs conceal the impossible-to-tame widow's peak and highlight your high, angular cheekbones.
While they aren't always as flattering on a narrow forehead, it's still worth considering whether blunt bangs are the right style for you!
Side-Swept Fringe
Speaking of bangs, the side-swept fringe is a fantastic choice for heart-shaped faces because it softens the angular features and balances the wider forehead.
The diagonal flow of the fringe across the forehead draws attention away from the narrow chin, creating a harmonious look overall.
By adding a touch of asymmetry, the side-swept fringe creates visual interest and frames the face beautifully, enhancing the heart shape's natural contours.
This versatile style can be adapted to different lengths and textures, making it a flattering option for anyone looking to accentuate their heart features.
Worst styles & haircuts for heart face shapes
In the world of hairstyling, it's crucial to know what works for your face shape and what doesn't.
For heart faces, certain styles and cuts can be less flattering, neglecting the delicate balance of the shape.
It's important to remember that these suggestions are meant to provide guidance as you decide on your next style. Ultimately, you have the freedom to choose the hairstyle that makes you feel the most confident and comfortable.
With that in mind, let's take a look at the hairstyles that heart-shaped faces may want to avoid.
Exposed Widow's Peak
Exposing the widow's peak can be unfavourable as it draws unnecessary attention to the forehead and disrupts the delicate balance of the face.
A hairstyle that pulls the hair away from the face or tucks it behind the ears, revealing the widow's peak, can create a focal point that actually detracts from your other beautiful features.
To achieve a more flattering look, opt for styles that soften the hairline or incorporate bangs, diverting attention away from the widow's peak and creating a more balanced appearance.
Centre Parts with High Volume
Centre parts with high volume can be unflattering because they accentuate the width of the cheek and brow area, throwing your delicate proportions out of whack.
This style draws attention to the upper portion of your face, making the forehead appear wider and the chin narrower in comparison.
Instead, opt for styles that create more width at the jawline or incorporate side-swept elements. It's all about the balance!
Excess Width near Cheekbones
Hairstyles that add excess width near the cheekbones can be unflattering for heart-shaped faces because they accentuate your cheek and brow areas, over-exaggerating the shape.
This creates an imbalance in the face and draws attention away from your other features, so it's best to avoid bulky or excessively voluminous styles.
Alternatively, you should go for hairstyles that create more width at the jawline to create a harmonious look.
Heart face shape styling tips
Soft waves or curls: Opt for soft waves or loose curls that add gentle movement to your hair. This helps soften the angles of your face, creating a more balanced look.
Side-swept bangs: Consider incorporating side-swept bangs into your style to help break up the width of the forehead and draw attention away from the wide cheeks and brow.
Long layers: Choose hairstyles with longer layers to add width and volume around your jawline, creating a more harmonious appearance.
Side parting: Take inspiration from Reese Witherspoon and experiment with a deep side part to balance out the width and angular features of your heart face.
Face-framing layers: Opt for face-framing layers that graze the cheekbones, as these layers can soften the overall look of your face and add depth to your hairstyle.
Best accessories & makeup for heart-shaped faces
Statement earrings: Choose bold and eye-catching statement earrings that draw attention towards your face. Look for designs that add width at the jawline to balance out the face shape, like dangly earrings or big hoops.
Scarves and necklaces: Opt for scarves or necklaces that either sit at or below the collarbone or are long and reach down to your chest. These accessories help to balance out your features and complement the heart shape.
Soft, rounded, or cat-eye sunglasses: When it comes to sunglasses, choose frames with soft, rounded edges or a cat-eye shape. This can counterbalance the angular features of a heart-shaped face.
Contoured makeup: Utilise contouring techniques to enhance your features. For example, use a slightly darker shade to contour the temples and the sides of your forehead to help minimise the width of the brow area.
Eye-catching lipstick: Experiment with lipstick shades that draw attention to your lips. Rich, vibrant colours or soft, rosy tones can create a focal point and bring balance to your heart shape.
Unleash your radiance: Flattering hairstyles for heart-shaped faces
Discovering the best hairstyles, accessories, and makeup techniques to enhance your heart-shaped face is a journey towards unlocking your true radiance and confidence.
By embracing styles like face-framing layers, soft waves, and side-swept bangs, you can accentuate your lovely features.
With these insights and tips, you have the power to transform your appearance and celebrate the beauty of your heart-shaped face.
Embrace your individuality, express your inner glow, and shine brightly for all to admire with a fashion-forward and flattering hairstyle.
Get it, girl!